Welcome to Texas Sheep & Goat Raisers Association
The Texas Sheep and Goat Raisers Association promotes and advocates production agriculture throughout Texas and the United States. We seek out, as well as offer reference material for resource loan programs that promote and benefit wool, mohair, and meat producers. We also seek to teach future generations about the importance of sheep and goats to agriculture and our economy. We also contribute to the future of our industry by providing scholarships to agricultural studies majors.
As a member of the TSGRA, you have a voice in helping to shape the laws and regulations of our industry. Our members provide collective input that we then take to Austin and Washington to fight for your rights as Texas ranchers. We have successfully defended the rights of sheep and goat raisers in the past and we continue to do so with the support of our members. If you are interested in becoming a member of the TSGRA, please visit or membership page to join today!
TSGRA Recipes
Tasty recipes featuring lamb and goat! Check back often for more!
---
Rack of Lamb With Maple-Roasted Brussels Sprouts, Delicata Squash, and Pears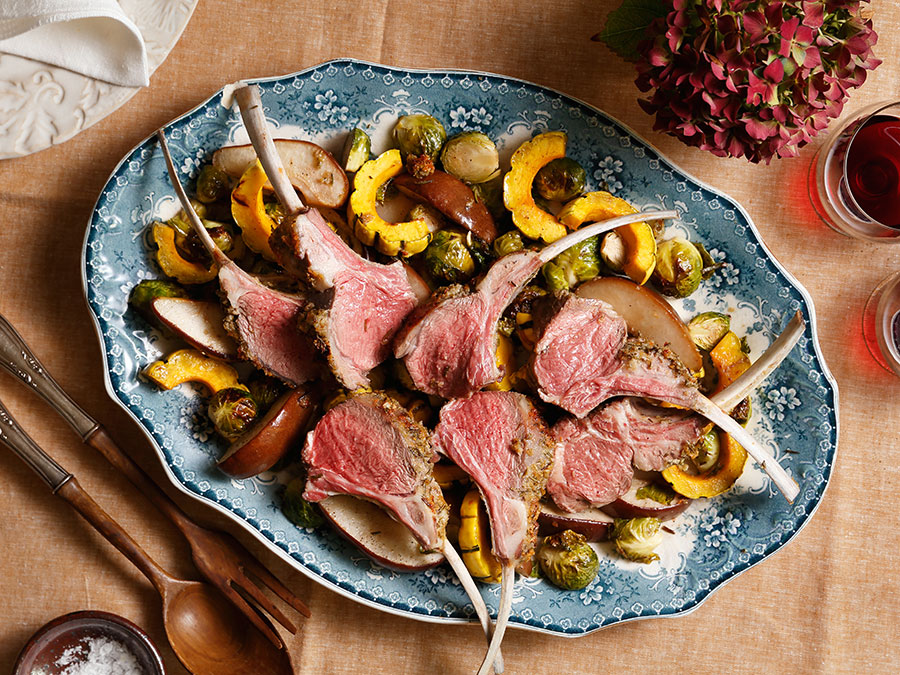 View Recipe
News & Announcements
Hurricane Relief
The TSGRA Officers decided on a plan of action to help provide the most relief possible to those impacted by the hurricane. I am proud to announce that the TSGRA has partnered with the Texas Southwestern Cattle Raisers' Association to provide relief assistance to those affected by Hurricane Harvey. The Texas Southwestern Cattle Relief Fund distributes 100% of the funds raised, and the donation is tax deductible.
If you would like to donate to the Texas Southwestern Cattle Relief Fund, please make your check payable to TSCRF and in the memo line note that you are a TSGRA member. The mailing address is 1600 Gendy St., Ft. Worth, TX 76107.
TSGRA UPCOMING EVENTS
March 2018
Washington D.C.
The Texas Sheep and Goat Raisers' Association is now accepting applications for an all-expense paid sponsorship opportunity to Washington D.C. in March 2018.
Candidates must be:
• Between the ages of 21 and 40
• Knowledgeable about the sheep and goat industry
• A member of the TSGRA
• Interested in the legislative process
July 19 - 21, 2018
Y.O. Ranch Hotel
The dates have been set for the TSGRA 103rd Annual Convention!
Save the Date and book your rooms!
Reserve your room online or call 1-877-967-3767
https://reservations.travelclick.com/12007?groupID=2051840#/guestsandrooms