Gallery
Being a member of the Texas Sheep and Goat Raisers Association is not only a title, but a way of life. We want to see how you live as a member of the TSGRA. Please share your daily ranching experiences or livestock photos with us for inclusion in our gallery.
If you would like to submit photos for our gallery, please email them to tsgra@wcc.net
Put Photo Gallery Submission in the subject line.
Provide any descriptions that go along with the photos
TSGRA Recipes
Tasty recipes featuring lamb and goat! Check back often for more!
---
Rack of Lamb With Maple-Roasted Brussels Sprouts, Delicata Squash, and Pears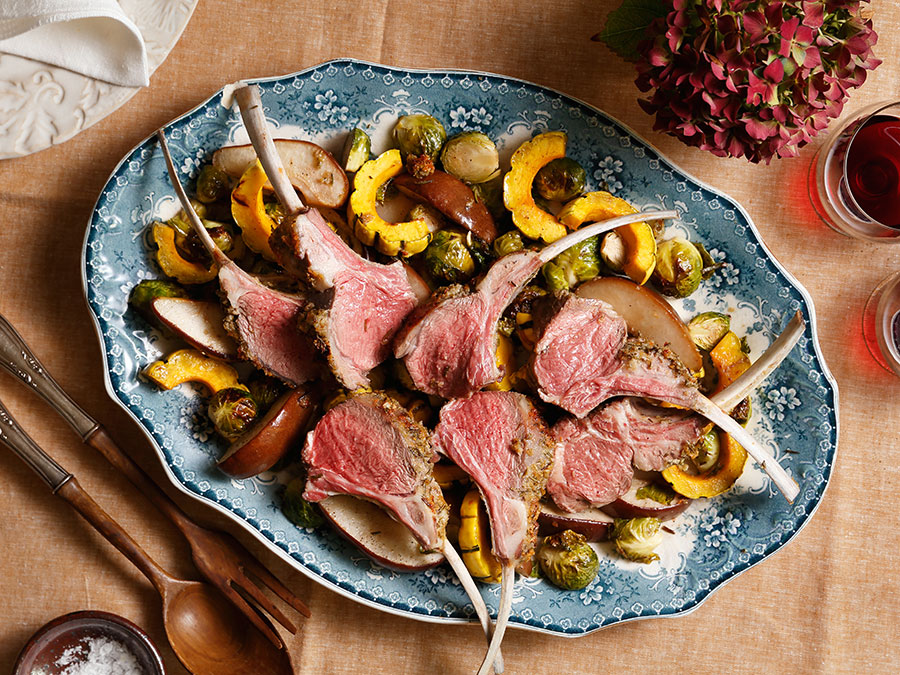 View Recipe