TSGRA Events
ASI Legislative Tour
March 2018
Washington D.C.
The Texas Sheep and Goat Raisers' Association is now accepting applications for an all-expense paid sponsorship opportunity to Washington D.C. in March 2018.
Candidates must be:
• Between the ages of 21 and 40
• Knowledgeable about the sheep and goat industry
• A member of the TSGRA
• Interested in the legislative process
Please submit a resume' and letter detailing your interest in attending the spring legislative trip to Washington D.C.
Applications must be received by December 15, 2017. Follow-up interviews will begin after the first of the year. Please mail applications to the TSGRA Office, 233 W. Twohig Ave., San Angelo, TX 76903.
For more information, please contact the TSGRA office (325) 655-7388 or tsgra@wcc.net.
TSGRA 103rd Annual Convention
July 19 - 21, 2018
Y.O. Ranch Hotel
TSGRA Recipes
Tasty recipes featuring lamb and goat! Check back often for more!
---
Rack of Lamb With Maple-Roasted Brussels Sprouts, Delicata Squash, and Pears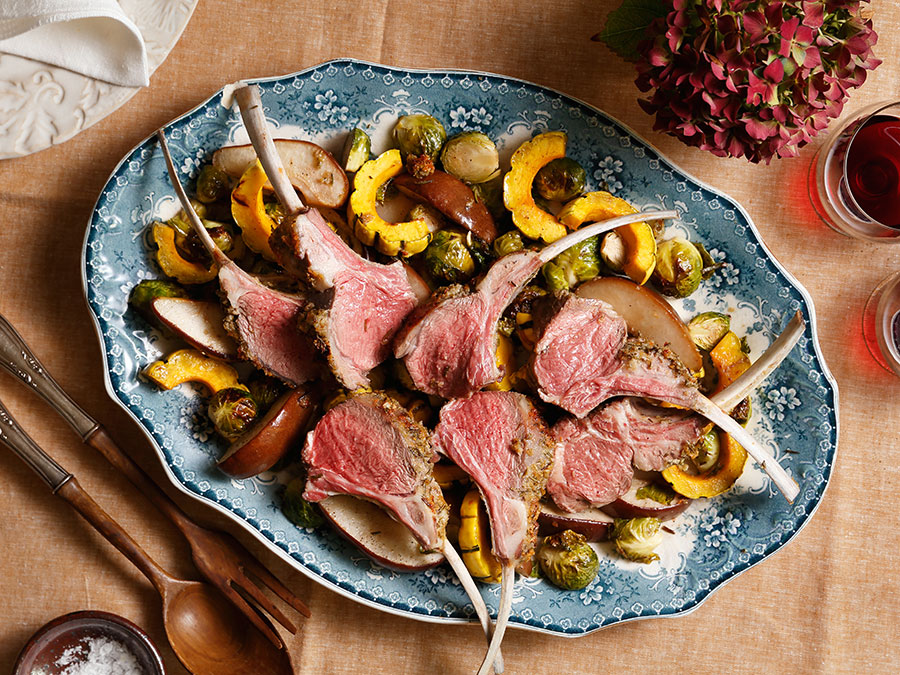 View Recipe